During February 2021 I have been buying and selling a few games consoles, with the goal of making enough profit to buy myself a hot air re-work station and then hopefully an oscilloscope.
Handheld devices are new to me, as I have never owned a Gameboy, DSI or similar, but I know they are still very popular.
So I took a chance and picked up these two Gameboy Advance SP NES edition, the pair were being sold as 'faulty batteries, won't turn on', and I paid £50 for them delivered.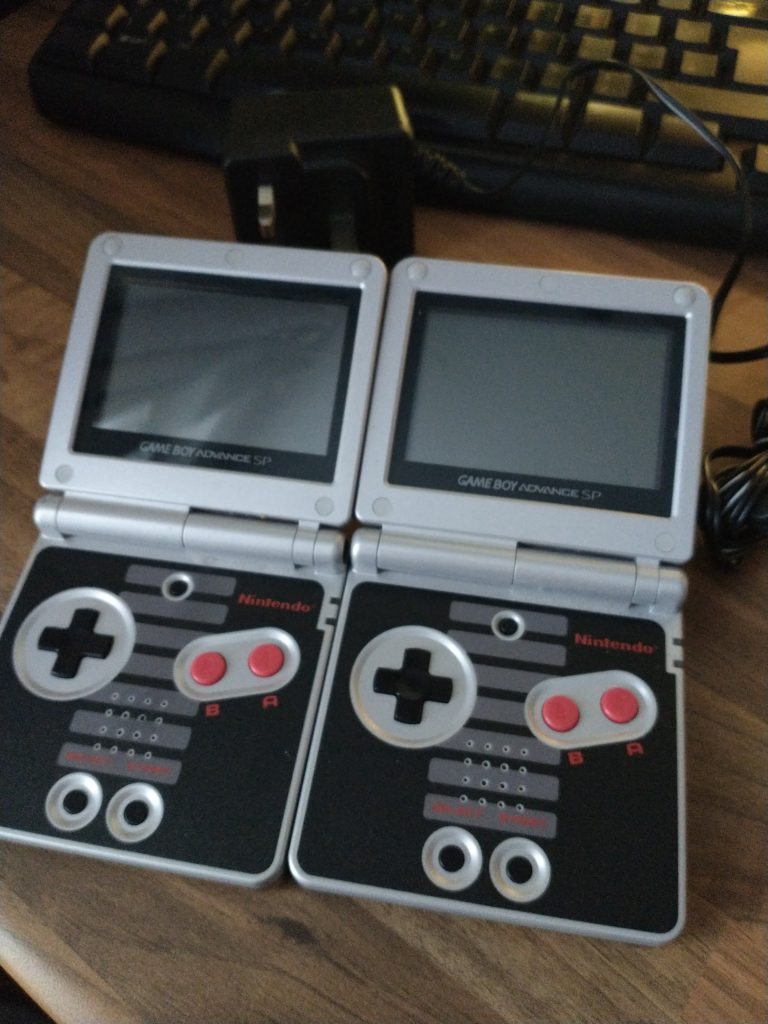 When they arrived, I was pleased to see they were in good condition and the housing was original too. It wasn't until I paid the money, did I learn there were reproduction ones being sold too.
Supplying power through the bench top PSU
My first step was to remove one of the batteries and hook up my bench top PSU to the battery terminals on the GBA, carefully dialling in the correct voltage and amps from information on the battery.
The GBA turned on and was games loaded without any issue. Sound was also working, I will come back to that later.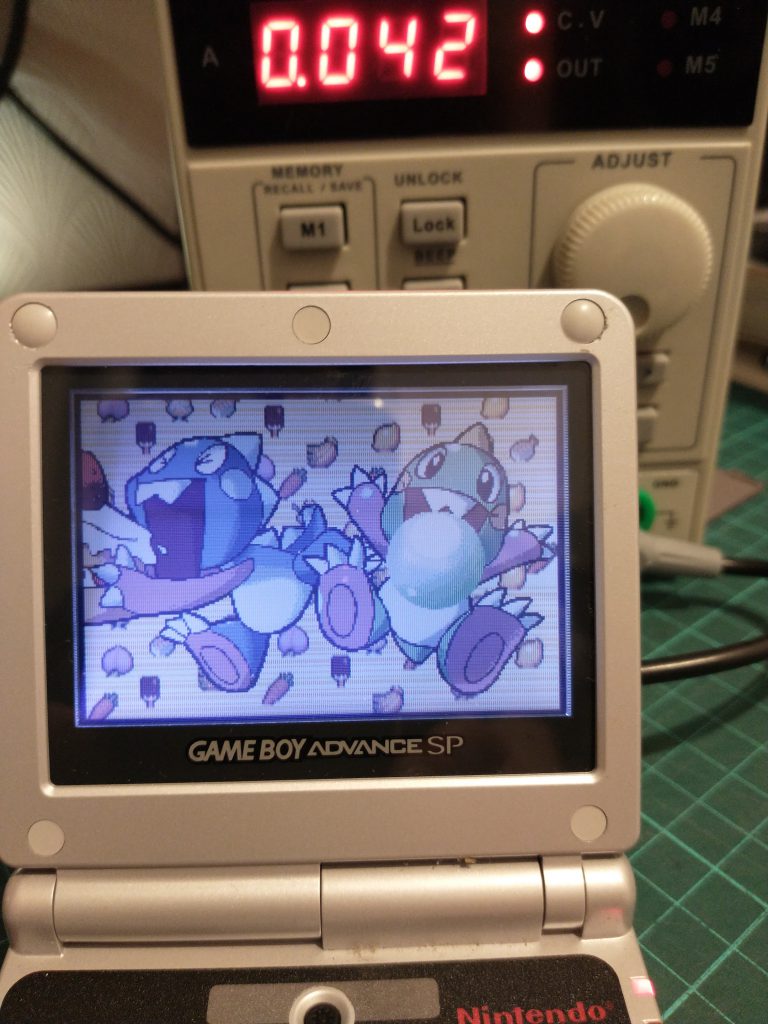 Battery Charging with the TP4056
Using the TP4056 li-on charging board and an USB volt/amp meter tester, I could see the battery was charging. Both consoles turned on and played games from the charged battery.
Testing the charger
So both Gameboys work with a charged battery, but the charger won't charge the battery. So I'm beginning to think there is a charge problem inside the GBAs, but it's unlikely both would suffer the same fate.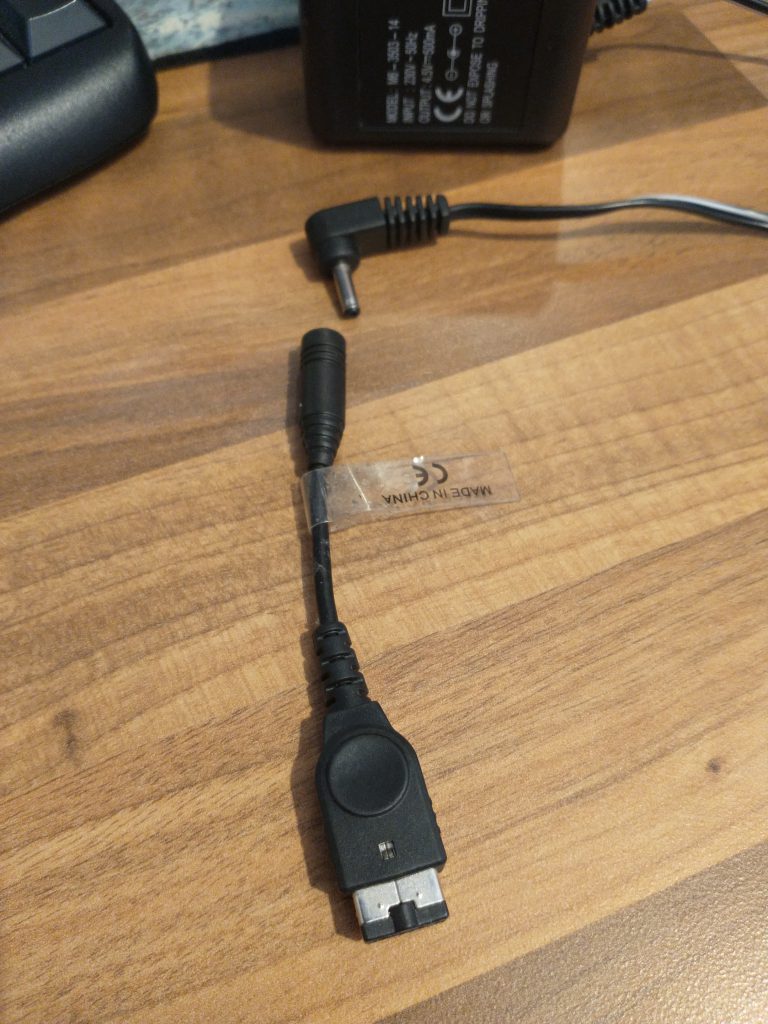 If you know about GBA SPs you might have already figured out what's wrong with the above photo.
I snipped the jack plu off the charger the ebay seller provided, plugged it back into the above adapter and powered the GBA using my bench top PSU.
The penny dropped
Two things seemd odd. 1. The GBA didn't take any amps from the bench top PSU (which meant only the battery was providing power). and 2. There was no sound coming from the speaker.
After some research I learnt the adapter in the above photo, is not a power adapter, it's for headphones. The previous owner had been trying to power both GBAs through the headphone adapter.
Thankfully no harm seems to have been done to the consoles. There is a new charging cable on the way and it seems I have been lucky with these two.
A lot of time could have been saved, if I had a proper charger and not relied on what the seller provided but with the help of the TP4056, USB meter and bench top PSU it all worked out in the end.
I'll test these properly and sell them on the add to my hot air re-work station fund.