A few days ago while browsing ebay someone had just listed a faulty Sony PSP for the low price of £20. I'm not too interested in PSPs ate this time but looking through the photos of the item, and something caught my eye.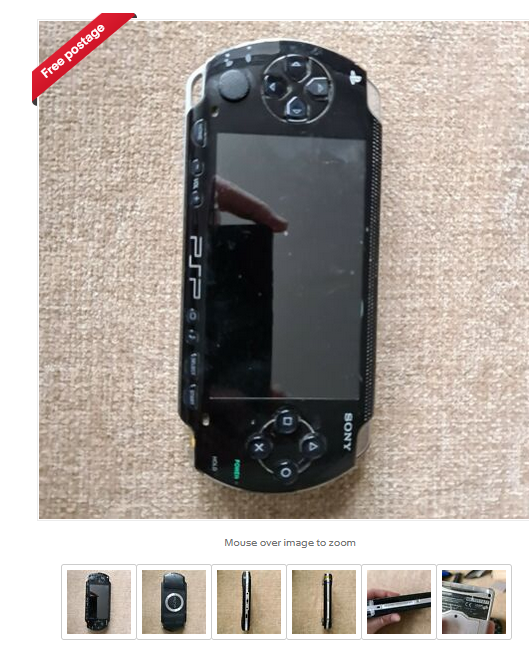 The last photo for the PSP actually showed the back of a Gameboy SP, with the PSP in the background. This gave me a good idea that the very next thing they were going to list was that Gameboy.
The missing Gameboy
A few minutes later and lots of F5'ing, sure enough they listed a silver GBA SP with a buy it now price. Thankfully my immediate offer was quickly accepted and I am now the new owner of a silver GBA SP.
Good cleaning and free gaming
There was some cleaning to do when it arrived, a previous owner had customised it with an Apple logo sticker on the top of the case which left a lot of glue to remove but the seller did send out a game with it too, which I wasn't expecting.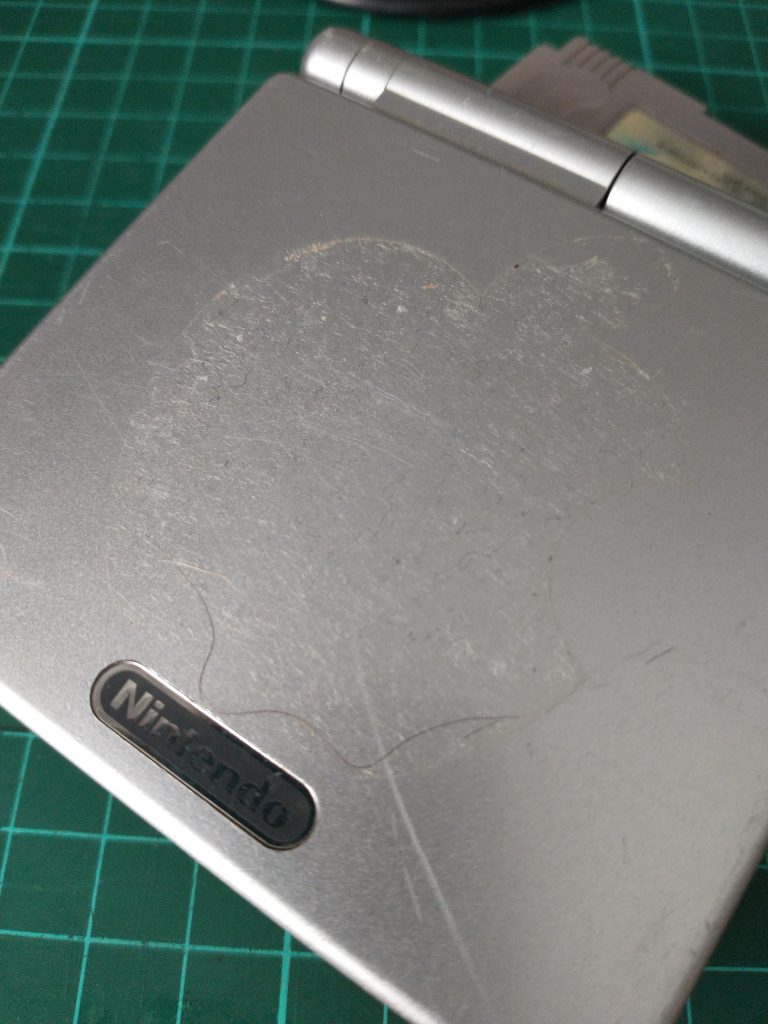 After a good clean with Mr Sheen (don't use alcohol on plastics), here it is tested and working. Although being sold as faulty, it does power on, play the included game, Super Mario Land 2: 6 Golden Coins and the charging light illuminates when connected to the mains.
The game cartridge has seen better days, you can tell someone has enjoyed playing this game a lot. It's not the correct format for the SP but it is my first gameboy game cartridge, which I will be keep for testing gameboys I own in the future.
Happy ebay hunting guys
So I am of course very happy with my purchase. It goes to show it's worth browsing people's listing and having a good virtual rummage if you have the time.
It's going to hard to find a better bargain in the future.